Spirebo? Explained briefly in a video:
We call ourselves spiritual because we associate this term with respect and mindfulness in dealing with everything that creation has brought forth. Thereby we try to pay more attention to the spiritual behind all matter, which has fallen into oblivion.
For us, the rainbow with its different colors symbolizes the interaction of different basic soul natures.
This is the most natural way of life for us. We are a patchwork family that sticks together when it counts, even if we don't always agree. Currently we are 22 adults and 6 children, aged from 1 to 64 years.
In 2006 we came together as a community around Jürgen as our shamanic consultant and his wife Gabi.
In 2007 we emigrated to Togo, West Africa.
In 2015 we moved from Togo to Odrintsi in Bulgaria.
Since June 2021 we are with the steel rat, a sailing ship that was already built in 1903, on the Atlantic Ocean to implement the Meridian Expedition.
March 2022 / 23 part of our community had solid ground under our feet again and we renovated a finca on the edge of the laurel forest on La Gomera.
In August 2022 the decision was made to move on. Currently, one part of us is on the steel rat and the other part since
November 2022 in Patagonia, Chile on a remote campo.
At the beginning of 2023 the "Stahlratte / Steel Rat" has crossed the Atlantic towards the Caribbean.
Have we expressed ourselves well? It's hard to describe yourself, so if you have any suggestions or questions – please write us! Click here to contact us
2006/07 Black Forest, Germany – 2007/15 Togo, West Africa – 2015/21 Odrintsi, Bulgaria – 2021/23 Steel Rat, Atlantic Ocean – 2022/23 La Gomera, Canary Islands – 2023/? Patagonia, Chile
Within a few weeks we renovated an old youth hostel and opened the HEIDEHAUS in the southern Black Forest, a shamanic meditation and recreation home.
Many began to perceive energies in themselves and in the outside. There were guided meditations, meditation walks and energy work.
First experiments in the small garden with permaculture
We used the year at Heidehaus to grow together as a community 🙂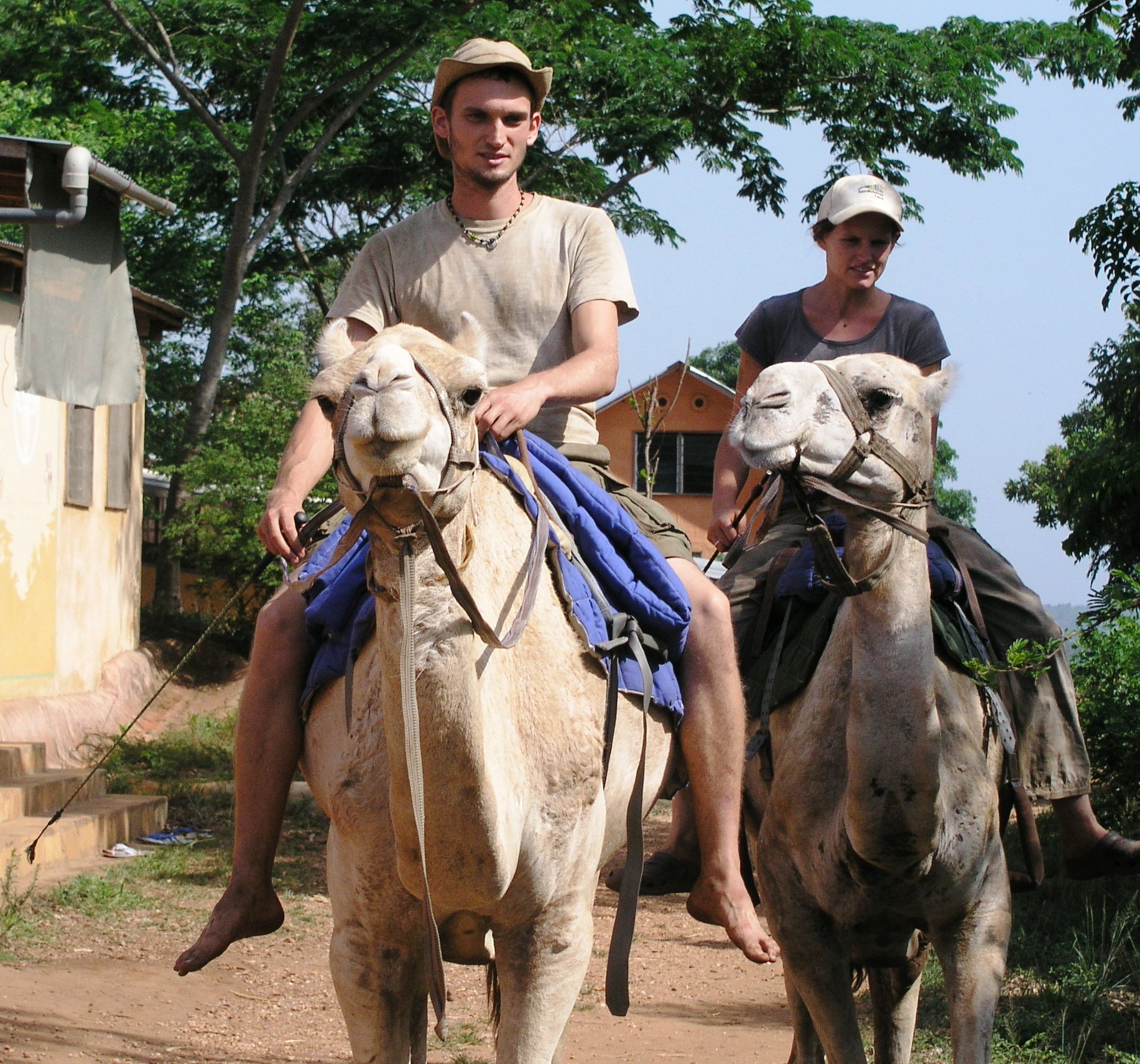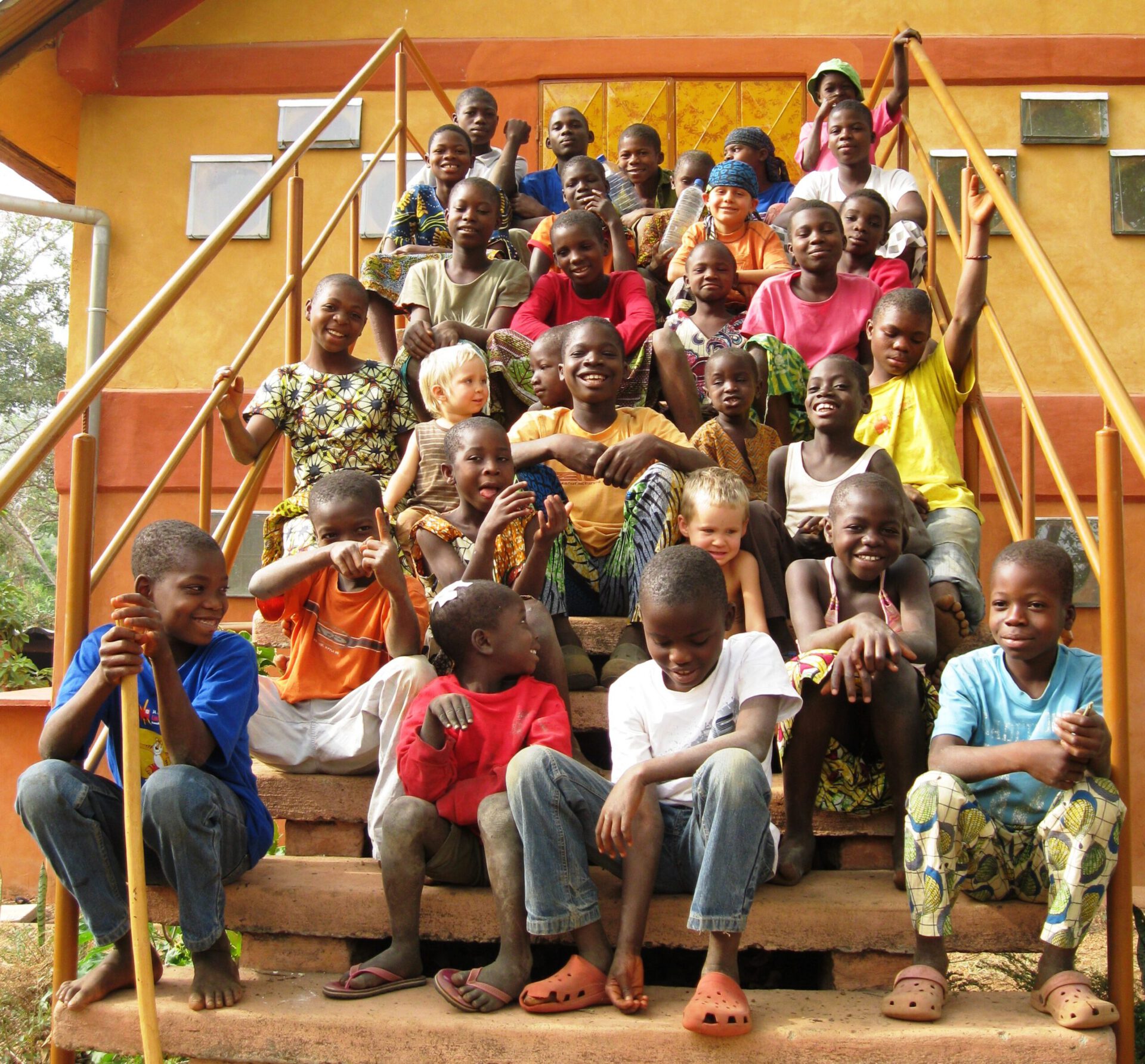 Establishment of the village "Bena Montagne" on bush land (completely own architecture, every stone was made by ourselves)
Foundation of the health station "Arche/Eteka Dja" with pharmaceutical and alternative care (children were largely cared for free of charge)
Foundation of the NGO / ONG "Cercle des Amis/Freundeskreis Bena".
Construction and management of a house for children in need, which offered refuge to orphans and needy children. 56 children found a new home, integrated in our village life.
Construction of a training center for young people, creation of apprenticeships
Experience gained with large herds of animals: Cattle, horses, donkeys, dromedaries, sheep and goats. In addition, many species of poultry
Complete supply of the village with water by own spring, water tower and hydraulic ram
Founding of the BuChri order to show people that one can find answers and help within oneself
accumulated experience about food production, processing and supply in the tropics (More about this here in a video)
2015/21 Odrintsi, Bulgaria
Gardening experience gained in a wide variety of methods (permaculture, raised beds, mixed culture, etc.).
original field cultivation of about 20 hectares. Fertilization only on a natural basis with ash, manure, nettle liquid manure and whey.
Field work/haying etc. as far as possible with the help of horses.
Renovation/repair of 9 houses and barns, special experience gained in earthen building.
Construction of a cheese cellar (11 m deep) – here you can see the construction!
…and construction of a biogas plant (both largely with pick and shovel)
keeping of different breeds of cattle, buffalos, horses, goats, sheep, geese, chickens, pigeons, turkeys, dogs and cats
Daily herding of milking animals, own winter fodder production on the fields
Own cheese dairy
Tanning of hides and leather
Hand weaving of wool and cotton fabrics and own production of clothes
Living without electricity for the most part, cooking and heating with wood, lighting with homemade candles.
Firewood was cut/chopped and collected entirely by ourselves
Experience in food production, processing and supply in the European area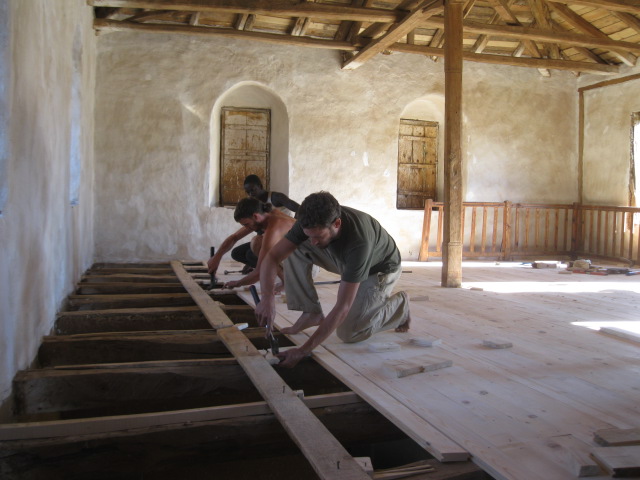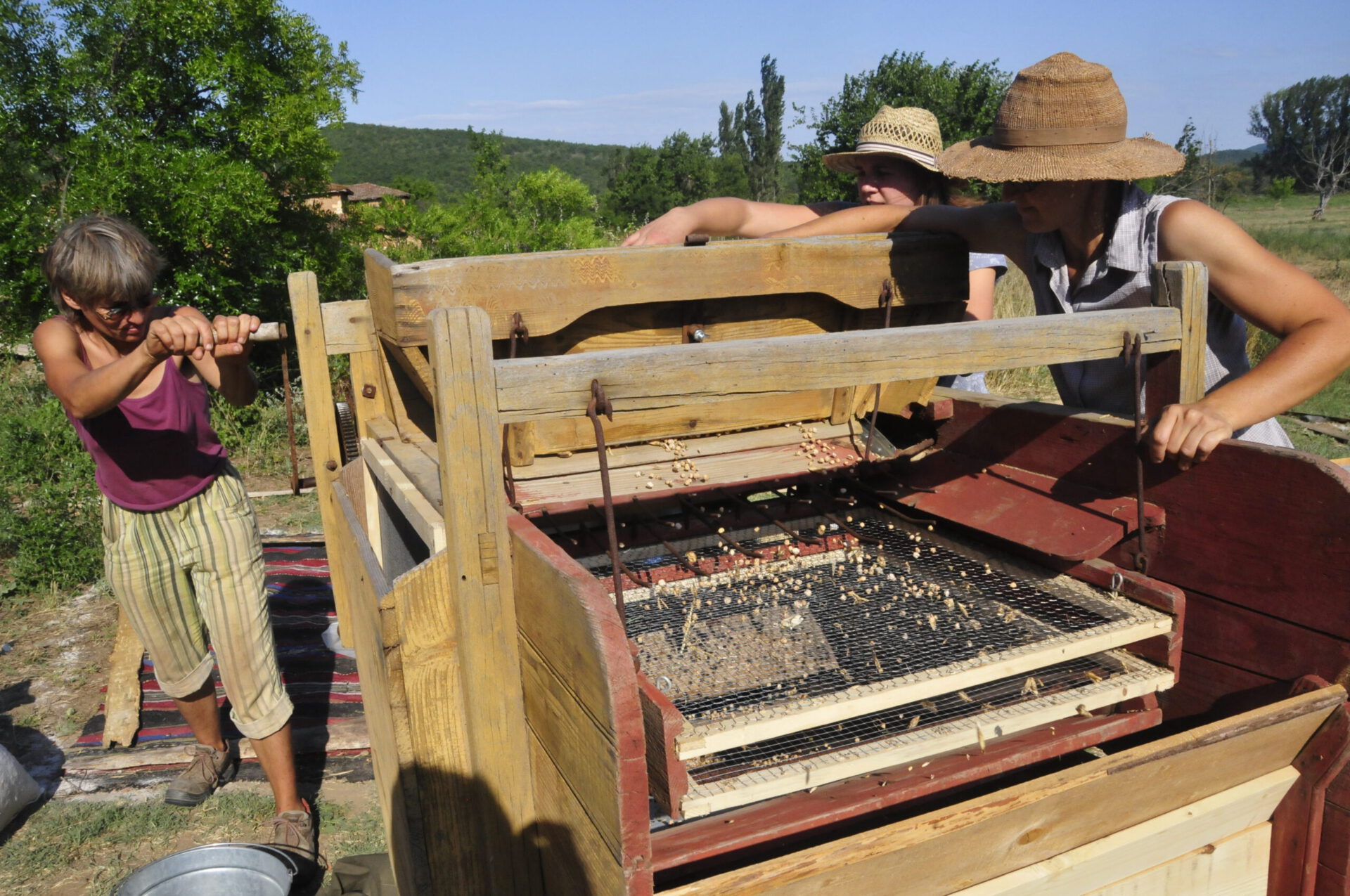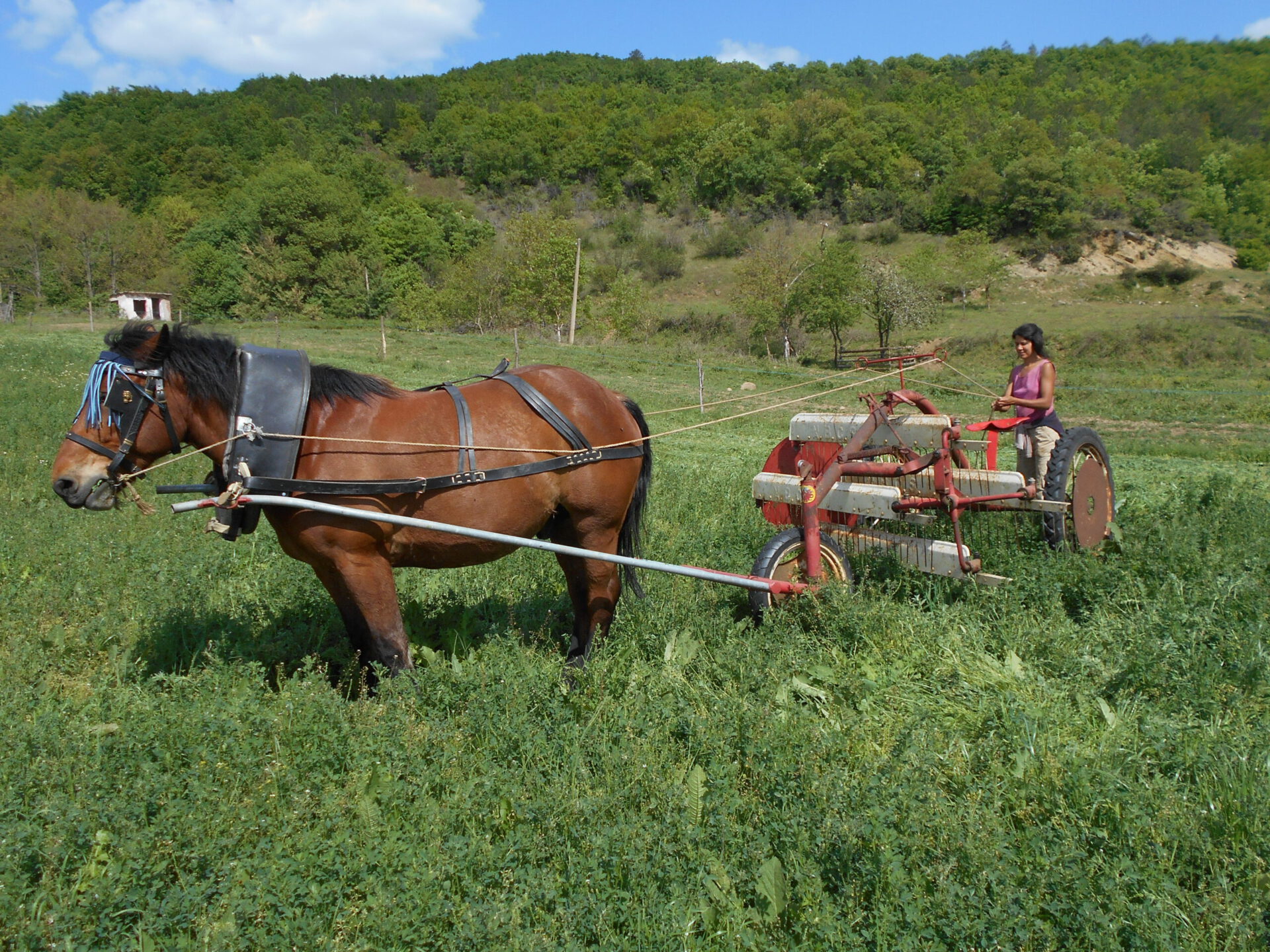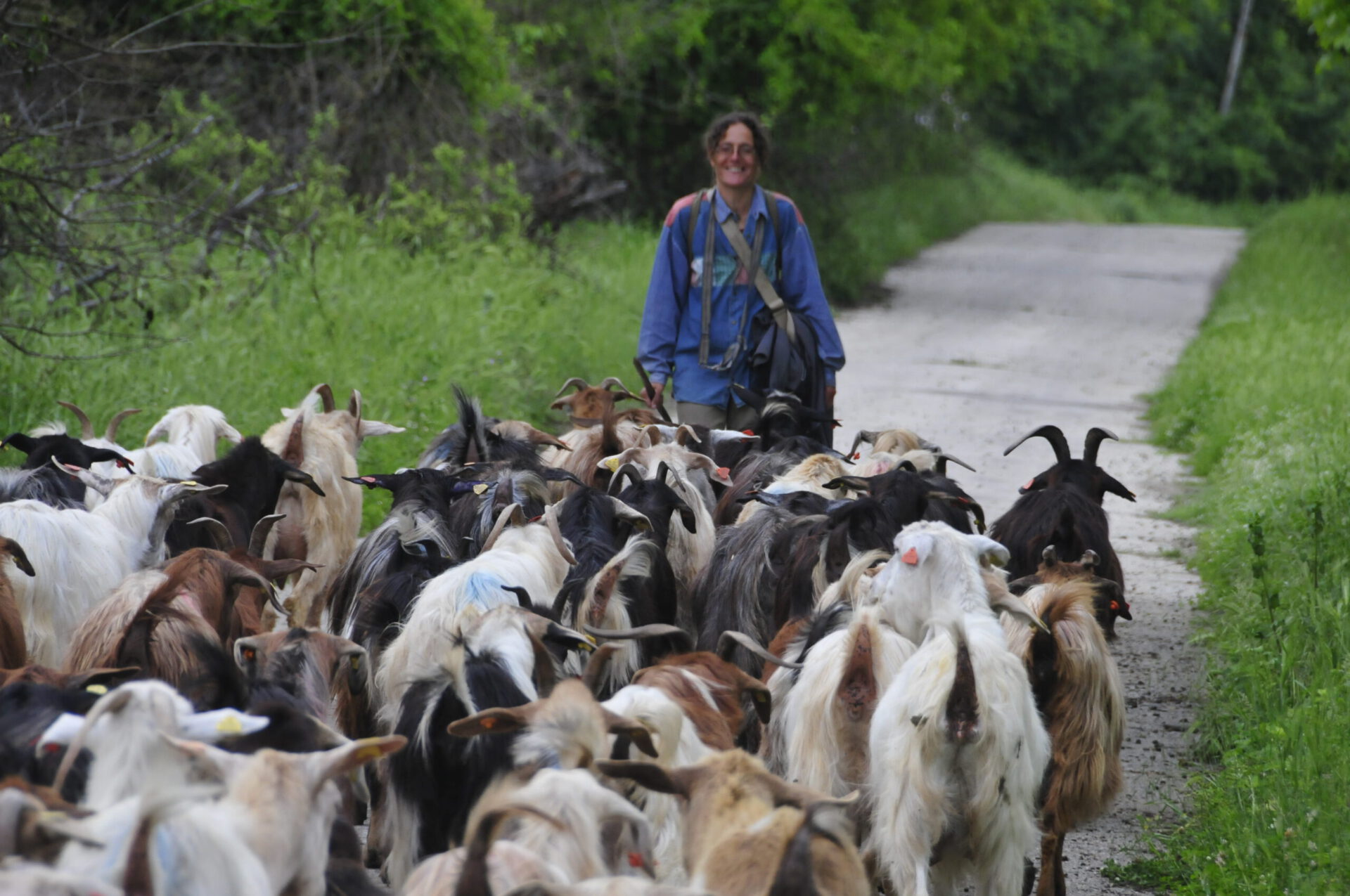 2021/23 Stahlratte, Atlantic
In May 2021, we gave up our successful self-sustaining life in Odrintsi to answer the call of a new task: The Meridian Expedition. To realize this task we needed our STAHLRATTE, a staysail schooner built in Rotterdam in 1903.
We are extremely grateful to our old lady that we could realize the Meridian Expedition at all with her help!
You can find more information about the Stahlratte here: save-sailships.com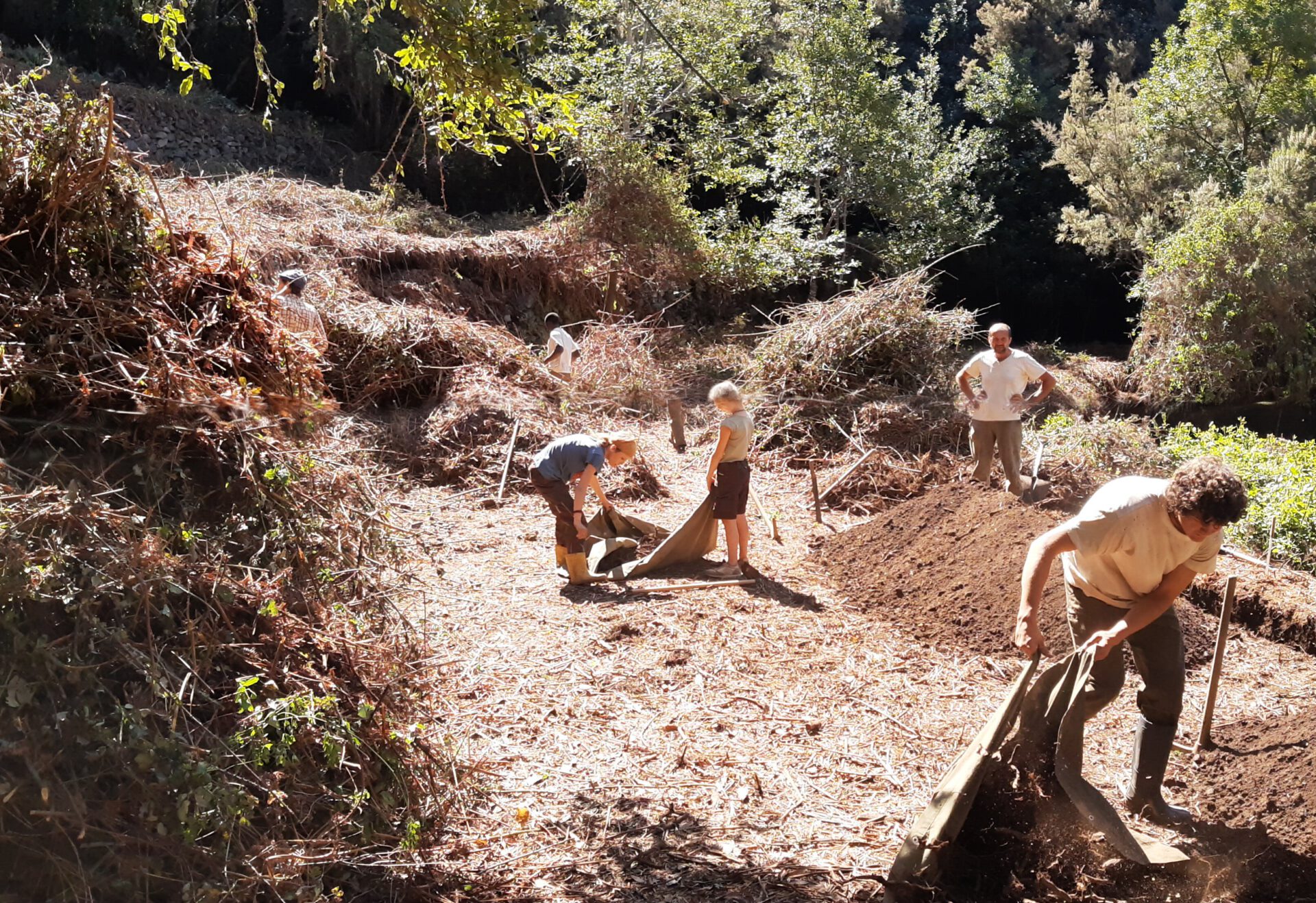 This beautiful Canary Island gave us the feeling of solid ground under our feet again from February 2022 – THANK YOU! La Gomera was a stopover for us, which we left again faster than we had initially thought.
Heart and mind just do not always decide together, we decided to move on.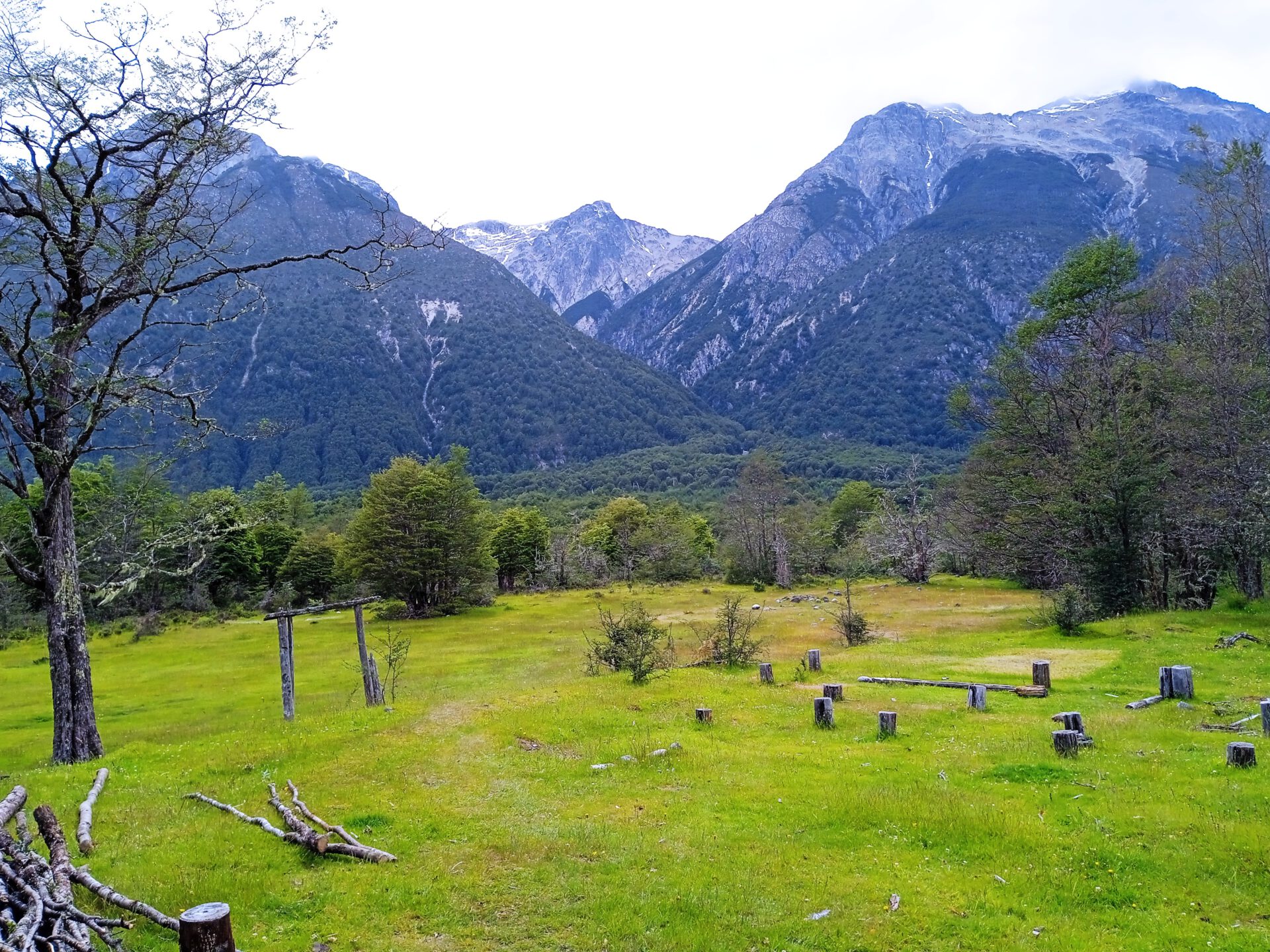 Far down in the south of Chile we have found a remote campo where we would like to stay for a while.
If you are interested in our work, take a look here:
A review of our last years is also available as a video:
16 years living together + hard work & friendship + a philosophy as a base = 100% life 🙂
A base that carries us and gives us support
We do not belong to any religion or denomination. We are guided by the ancient teachings of light, to which shamans, druids and other wise people at all times had access through meditation.
In our community the shaman Jürgen Hummes is the mediator between the spiritual and the material world. In thousands of hours of mystical immersion over a period of 25 years, the philosophy by which we orientate ourselves has been created.
You can find more about his work here on werdelichthueter.net.
Important to us are for example freedom, consistency, personal responsibility, causality, creative love and trust. That's why we have spent years building and expanding a self-sufficient self-sustaining life.
Life and meditation in practice
I can become clear and aware of something in a relaxed, calm atmosphere in meditation – that is a start!
But what is decisive is the implementation, the following deeds.
In short: life 🙂
In which we can prove ourselves: Concentrated and conscientious to work, creatively find solutions to problems, consistently implement tasks – not stubborn!
To be tolerant and respectful to one's fellow human beings.
To prove to oneself that one does not become unfair or unjust under pressure, that one really appreciates every little thing – and always gives one of the most valuable goods we have to offer to our fellow human beings and creatures: Time!
This is part of our philosophy: to find yourself in life, and not only in the quiet chamber.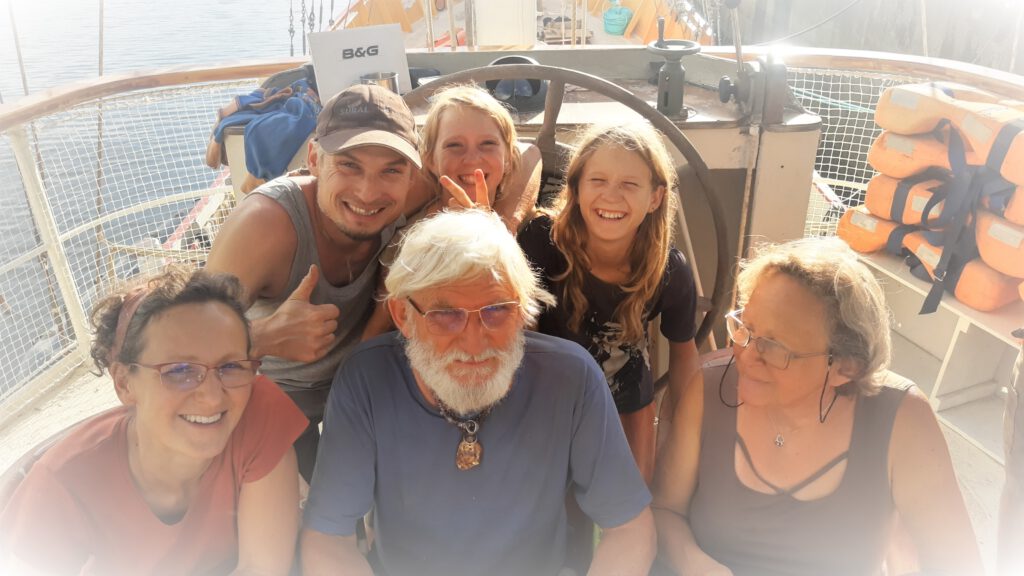 Born and raised in Mönchen-Gladbach in 1958.
He worked as a weaver, carpenter, reinforced concrete worker (bridge builder), in the forest, as a food salesman, in a glass factory, in tent construction and as a freelance ceramist. At the age of 20 he married his fairy godmother Gabi, who gave him 3 sons.
Both cherished early the desire to lead a free, self-determined life, and began to provide for themselves through gardening and handicrafts.
To fully realize their common dream, the family moved to the Eifel in 1986 and bought an old farm there. The first animals followed, and their own fields were cultivated without herbicides and pesticides.
lllness and medical odyssey
At that time, Jürgen was repeatedly tormented by severe back pain and indisposition. Constant attacks of pain soon made him unable to work, and his medical odyssey began.
After countless hospital stays and voluntary drug tests, he decided for himself in 2000, after 14 years of pain, rather to die than expose himself to it further. He literally crawled on all fours into the forest, where he finally found some peace.
Unexpectedly, he saw entities and heard voices pointing him to medicinal plants that would help him. He risked it – and everything helped him, even if he did not know what he was ingesting.
Education
In meditation he was trained by spiritual beings to become a shaman, while he gradually became physically fit again. At the same time he gained more and more insights into our creation from the spiritual world – with the condition to make this knowledge accessible to others.
Even though he was reluctant at first, his regained health was proof enough that spirit really existed, and so over the years he helped some 7,000 people in Germany with their personal problems. Later it turned out that he had Lyme disease, which was not recognized.
The family becomes a community
Through the guidance of the spiritual world, he bought an old youth hostel in the southern Black Forest, which he renovated with friends and family and opened the "Heidehaus" – our community came together.
After one year we were to go on to Africa, to the small country of Togo. There we started to build something new in the middle of the bush. It was Jürgen's task to bring an old holy place back to life.
The years in Togo, without any electricity and by the absence of many amenities of civilization, brought him deep insights into the philosophy of how our creation system is built.
After 8 years he went on to Bulgaria, where Jürgen was able to further develop and use his spiritual knowledge in the remote village of Odrintsi.
Especially in his last years in this region between Orient and Occident, he was more and more inspired by his spiritual advisors to shift his work: away from the single individual – towards something bigger.
It became his main task to have a healing effect on Mother Earth. In doing so, he worked intensively with the natural earth meridians, and thus received information from the spiritual world that a new task would soon be upon him: Life on the water.
We as a community regard Jürgen as a friend, teacher and advisor.
You could say that he has the hottest connection to the top.
His insomnia, the way he abstains from indulgences such as coffee, sweets, etc., and simply the dedication with which he pursues his task, inspire respect in us. He approaches things with a consistency that deserves respect, moreover with a great deal of creativity and concentration.
There is no question, no task in the matter, and be it "only" the rebuilding of a stable, which he does not try to fathom seriously in meditation with his helpers of the spiritual world – in order to then discuss every morning with the community how everything would be best implemented. This humility to seriously question decisions and not to make them alone is what we appreciate about him.
It is difficult to put in writing what makes him tick, but you should get to know him 🙂 We like his openness, and that he always lives his feelings and mind transparently and hides nothing.
In his being resonates exactly the feeling that each of us would like to live all day: simply love. He makes nonsense with the children even when he had a particularly bad day and clowns around with them so heartily, which some other adults would not dare to do.
Every person gets help, even every animal that is not doing well. For everything and everyone he takes time, if he can somehow reconcile it with his main spiritual task. Yes, even lunch is prepared by him with a devotion, as if you were in a 5 star restaurant.
Maybe that's exactly what it is: one gets a piece of time as a gift, maybe a piece of insight into a world that is simply overlaid by our world, and yet is there.
And if the door is open a little bit, maybe you dare to look through.
We looked through, we liked it, we want to go through – and between "I don't dare" and "I can't find the door anymore" we still swing back and forth 🙂
And yet we are all with you to support the Expedition Meridian 2021 around Jürgen to the best of our ability – and also all the other projects that are still to come, of which we may not even know yet!