Take the opportunity and come visit us, La Gomera & the steel rat/Stahlratte
An experience of a special kind
Visit the steel rat, the island La Gomera & our community. Take advantage of shamanic counseling if desired and learn from our16 years of living in self-sufficiency.
With these offers we would like to meet the many requests that reach us every day.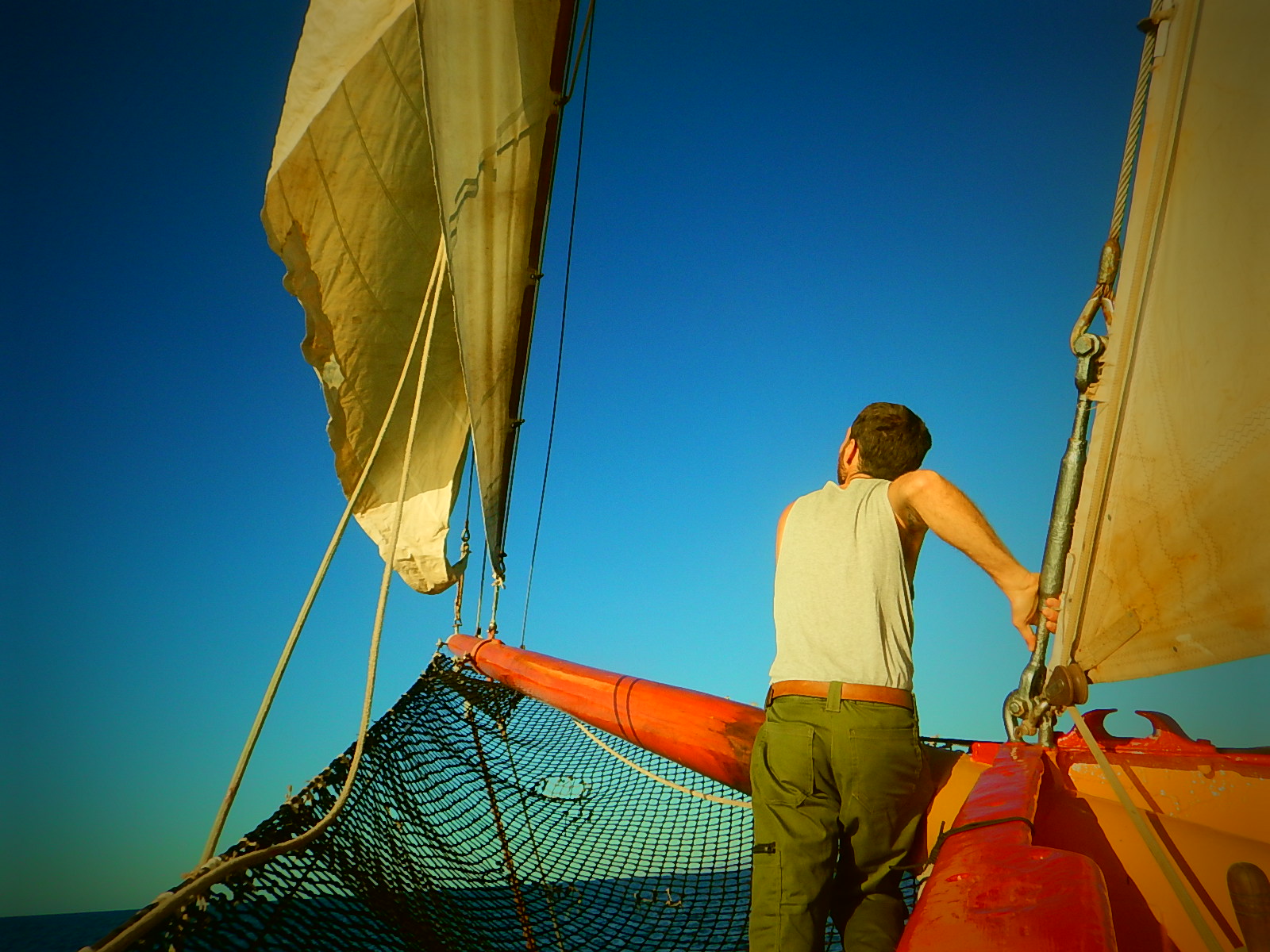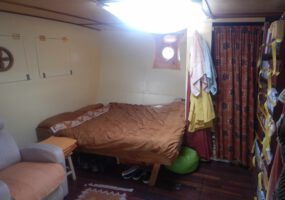 Spacious double room with tropical wood furnishings and large bed in the bow of the ship.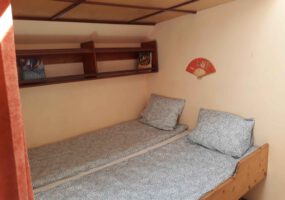 Bright double rooms with large bed in the midship.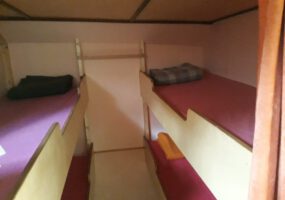 Simple and cozy bunk beds.
For this price, the 4-person cabin is yours/yours alone!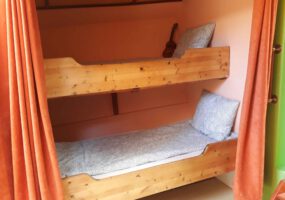 Large comfortable bunk beds.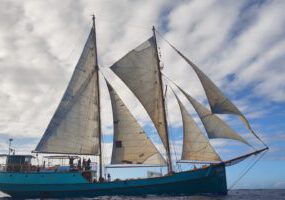 Experience the traditional sailer STAHLRATTE during a trip on the ocean and marvel at the coastal cliffs of La Gomera when you get the chance!
An experience of a special kind
We receive many requests from people who would like to come and visit us here on La Gomera. Here is an offer to create this possibility:
Whether you are interested in
or also interested in everything together!
Maybe you are also curious about how the life of a community works together for 16 years?
Currently we offer overnight accommodations and day trips on the traditional sailing vessel Stahlratte. The Stahlratte is currently moored at the pier or at anchor in Valle Gran Rey:
If you are interested and would like to visit our community and/or have a shamanic consultation, you are welcome to come and visit us in the interior of the island, on the edge of the laurel jungle. Currently we live in Los Aceviños:
The variety of experiences
The island of La Gomera has a lot to offer with its coastline, its black lava sand and the large national park with original virgin forest. Especially the contrast of the island is worth seeing:
The outer belt with its cliffs, black sand beaches and the wild Atlantic Ocean.
Likewise, the interior with its cloud-drenched gorges, original forests and traditional terrace cultivation invite you to extensive hiking tours.
For visitors of the Steel Rat
Breakfast & dinner with homemade bread are available for 10,00 € / meal.
Lunch we cook on request with pleasure for you!
If you book a day tour lunch is included in the 95,- €.
If you would like to visit us in Los Aceviños:
Please register with us in advance. We will gladly send you a route description upon request!